We left LA Sept 25 in the afternoon. The flight was long as always for an international, but I was in good company of my wife. We were all excited to go back again.
The food was just ok but I don't pretend too much from the food served on an airplane. We choose gluten free meal, I think the healthiest choice we could make. After super boring and uncomfortable 12 hours, in which we tried to watch movies and try to sleep few minutes here and there (I'm glad I watched the last Terminator for free on the plane… Geez no buono!), we landed at the Amsterdam airport to get the flight to Bologna.
We arrived at Bologna airport at 4:45 pm Italian time.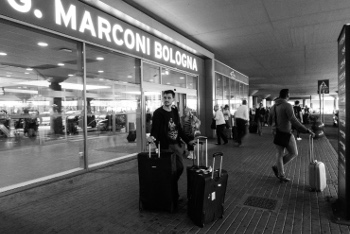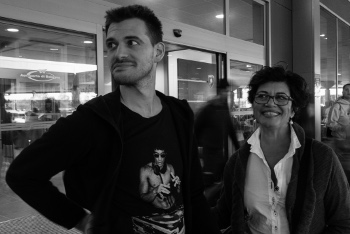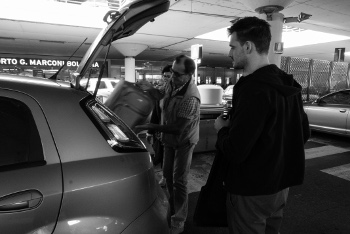 After waiting for our luggage we passed the customs doors, and a lot of people were standing out there, waiting for their loved ones. There they were, among the others, my parents. It was a wonderful scene, you could see that they couldn't contain the excitement! They showed their warm smiles, and they couldn't wait to give us a hug.
We started to drive home right away, just the time to get out and pay the parking. We were tired, jet-lagged, but happy.
If there is something that I miss of home, that I forgot after one year, is how quiet it is over there… No background noise, no noisy neighbors. Just peace for your brain and ears. You know that feeling that you have of stress that is always there even after a nice day, maybe is the noise. lol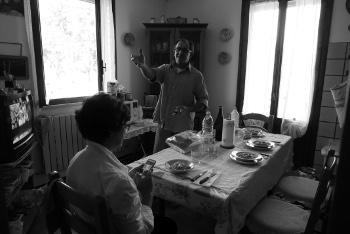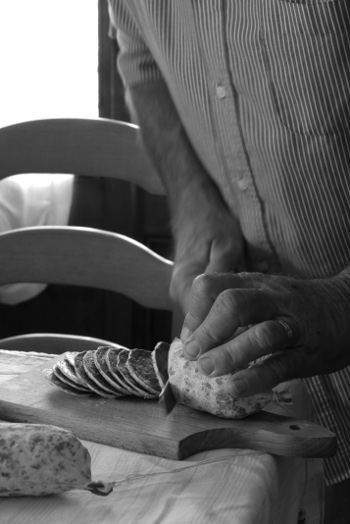 When I first walked upstairs again after one year abroad, I smelled Home. I took a deep breath of it and I said "it still smells like home!".
It has been my home since I was born and it was so comforting and a safe feeling for me being there again. There is one good thing at least that we Italians have, a sense of family, that thing that you always feel when you are away. You know that you can always go back there, you know that you'll always have a safe place to go back to, and you know that even if you are away from it, your family is and always be there for you.
After putting down our luggage downstairs, and chilling for a little bit, I heard my brother coming home. It was Friday night, he usually comes back from Modena on this day, but that night was a special night, I saw him again after one year. It was really nice seeing him again and hug him.
We got ready for the big dinner that night, fish! Family style grilled fish.
Just before dinner we went for a quick greeting to my grand parents house, to say hi to everyone over there and surprise my grandma.

She was stupefied! I miss going there often like I used to…
The dinner was amazing. Grilled kabobs of shrimps and squids, grilled heel, and grilled branzino, side salads, wine. We were in heaven. Everything was simply delicious, cooked by my parents. With a dinner like that, you don't even think to go out for dinner!
Afterwards, we spend the night out with my friends in the beautiful city of Ferrara, an amazing, half medieval, half renaissance city. It was so nice to see them again and hang out again. Everything felt like the same as before I left, nothing changed, their life is proceeding in the same way. The small town looked frozen, like everyone and everything stopped when I left and reprise when I came back. Same people, same places but nice and part of me.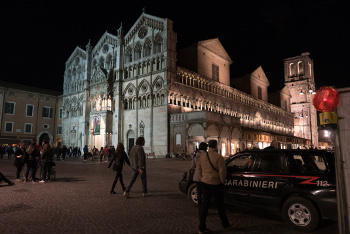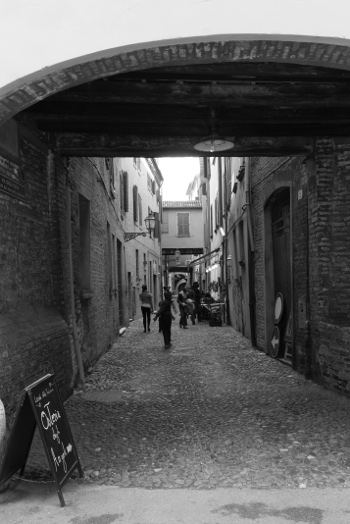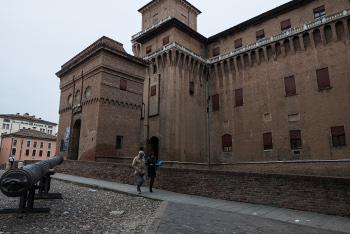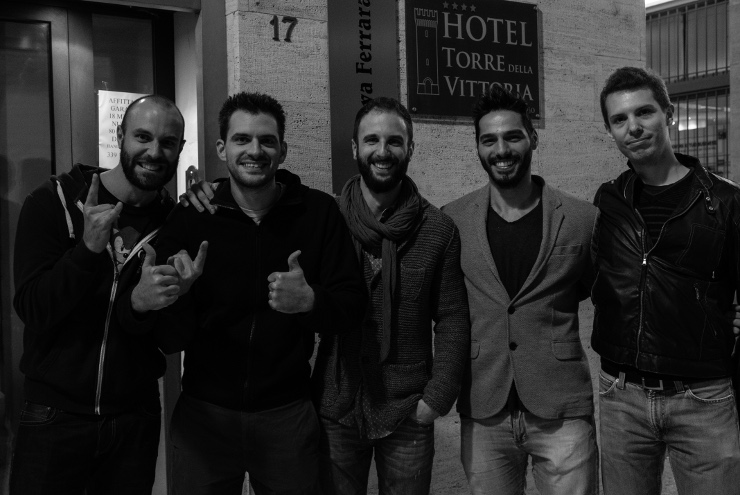 The day after we left to Switzerland…
We came back for our Anniversary/honeymoon trip after 4 days and we decided to spend some days around my home town, but still go visit some places. One of them that I want to talk about is Cà Bianca, a place on the "Fondo San Giuseppe" vineyards, among the hills of Brisighella, where you can experience really good food and taste the Fondo San Giuseppe's natural wines. It was an astonishing…
Another place that we went to visit is the restaurant where I had my training experience in Italy. This place started as a biodynamic farm, and later as an "Agriturismo", which is a type of restaurant that has to produce, at least, the 60% of the products that are served to the guests. The products that they don't produce they get them from other local farmers that share the same farming philosophy and ethics. So no GMO, everything organic from biodynamic agriculture. That makes the difference! Take a look then to our experience at Agriturismo Il Serraglio.
Of course we couldn't miss to stop at my Grandma's house, for a crazy delicious lunch. The atmosphere is how I remembered it was. Everyone having a good time, talking, laughing and gathering around the kitchen. The menu was simple but Grandma approved. Pasta with ragú (of course), cinghiale al latte (wild boar cooked in milk with vegetables and spices), and you can see our typical bread from Ferrara : la coppia.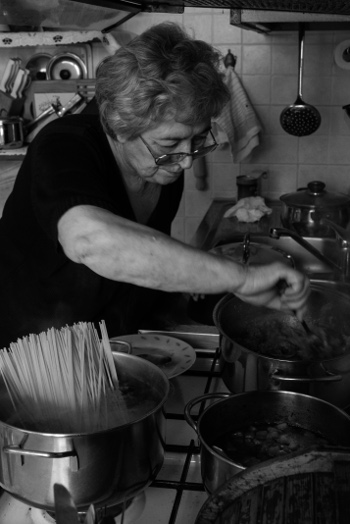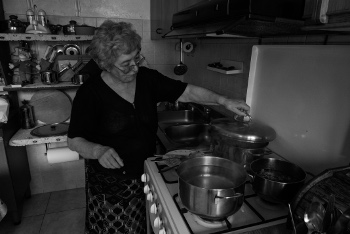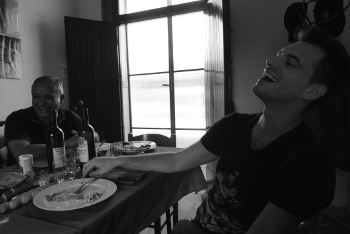 We didn't plan our vacation at all so we decided along the way what to do. One day we decided to take the train and just go to Firenze and spend the day there. Beautiful city. So full of history that you can feel it in the air. And tourists though! Oh man! I feel I never seen so many people in my life. Trying to go inside historic buildings was unthinkable, so we just wandered around but we went to see "La Scuola Del Cuoio" (Leather School). Very interesting place, where you can buy leather objects and see leather masters working. We had dinner at one of those touristic restaurants on the streets and then we waited for the train to go home. (We arrived in Ferrara really late, sorry mom and dad!)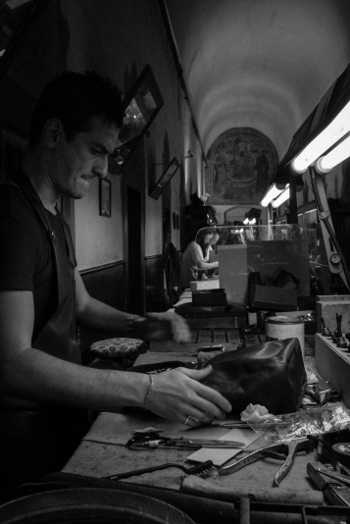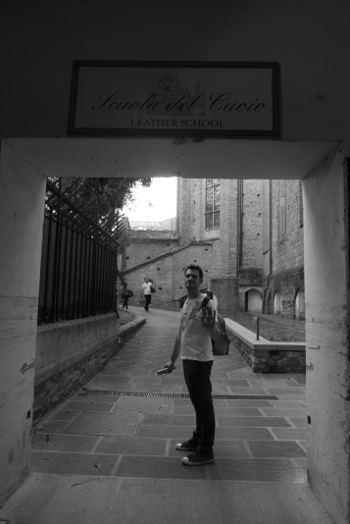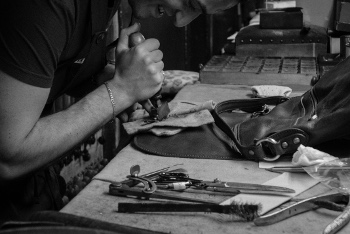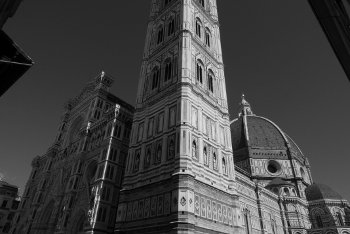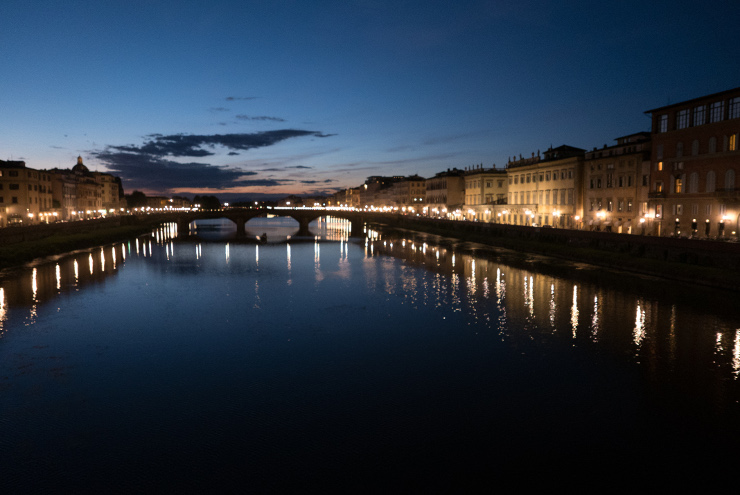 I feel that humans are pretty adaptable, but there is nothing like going back and breathe your traditions, your home, and your land again. I'm really glad we could have the possibility to go and the kindness of my parents to host us. We had such a great time with my family and friends and I can't wait to go back again…