Sat, Sept 26, 2015
Our morning started kind of slow, you know, who wants to rush on vacation? After waking up, I pretty soon realized that my optimistic previsions to leave at 8am were too optimistic.
Well, we left at almost 12… My Fiat Punto was full and ready to go. We couldn't use my phone with the GPS because my Italian number was blocked, so we had to print maps and just follow some directions, old school way.
The drive was long and we had to stop for 2 hours along the road for accidents. We crossed the borders at around 7pm and we still had to go to Lucerne, which was still almost 3h away.
In so many years of living in Italy, I never felt the need to go to Switzerland, I don't know why… Maybe due to living in a small town, and small community you kind of grow with the idea that the world is where you leave and no need to explore. But this time, open minded and with the celebration of our first anniversary of marriage coming, we decided that we wanted to spend our anniversary/honeymoon visiting around and not just stay in one place.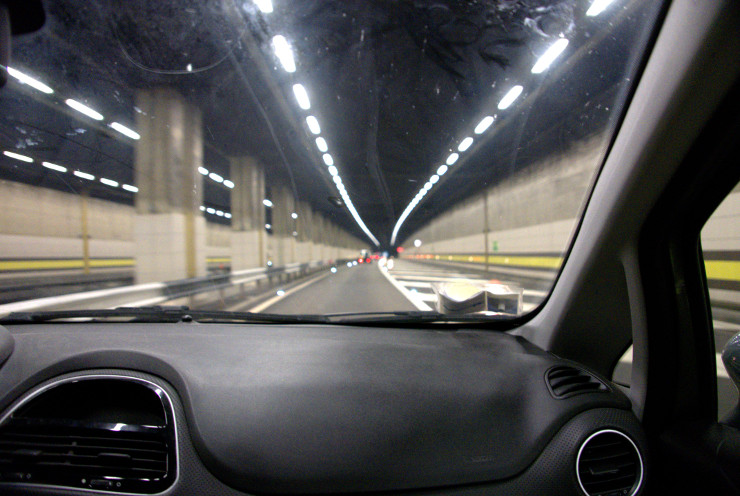 Driving up north we had to pass a loooong tunnel called "San Gottardo", 17km (almost 9 miles), we were starting to feel claustrophobic. It was dark already, I was tired but awake, and jet-lagged but we had to made it to Lucerne.
Finally at 9 something pm we arrive in Lucerne. We chose to come here because of my wife friend suggestion. At first look, at night and extremely tired and disoriented, the city looked ok. Too quiet for a Saturday night. We needed some orientation, food and a place to stay.
We decided to park the car at a parking lot (usually expensive) and go on the streets to ask for information at the random local people. We found a small bar at a corner and we asked for directions.
We finally have the directions of an hotel close by and we just went there. Oh my God that was expensive! 200 something Swiss francs per night! Pretty soon we realized that Switzerland is very expensive for a foreigner, everything is double/triple the price!
We were hungry and tired so, after putting our bags in the room, we dragged ourselves out in the streets, in the cold of the night to find a place to eat that late. It was passed 10 already and the city was more and more empty. We ended up getting some Indian food to go. We wanted to eat at the nice restaurant Ranchi but they stopped accepting people after 10pm.
We got to back to the hotel Ibis and finally crushed on the bed after our "dinner", the food was good though!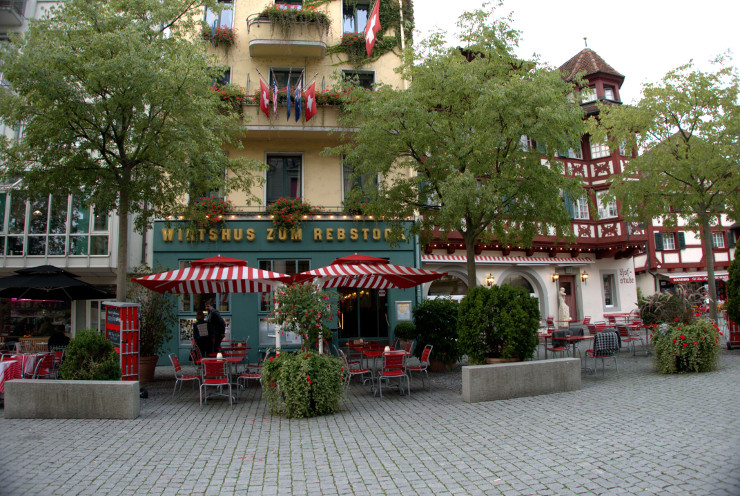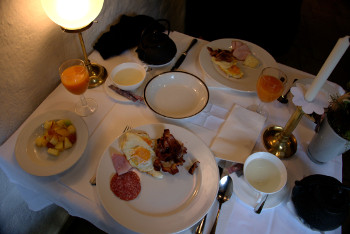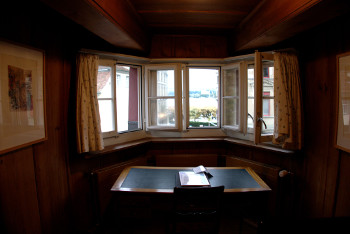 The next morning started as a morning vacation is supposed to start for me, no rush!
We got ready and we went to check another hotel, Rebstock (the hotel that my wife's friend Christian suggested for us). It's a really nice place in the center of the old town, with a nice view of the lake. We had a very good breakfast there. The owner and the workers there where very friendly and nice. We asked for some gluten free bread and they reserved some for us for they day after. So nice of them.
In the afternoon, we followed Christian suggestion, to go to mount Titlis. Thank God we did that.
The train package comprehensive of the ticket to reach the mountain was 100 swiss francs each. We took a train and four cableways to reach the top. Worth it!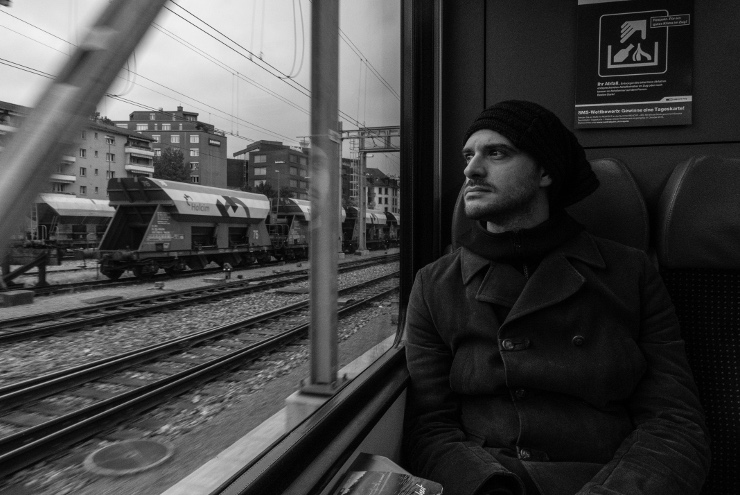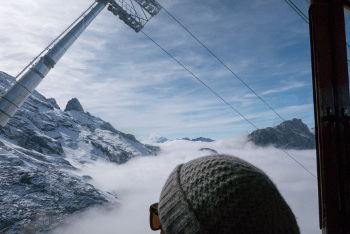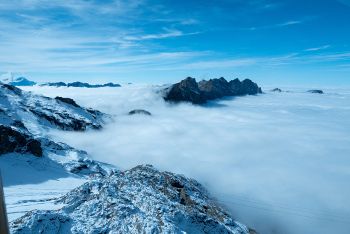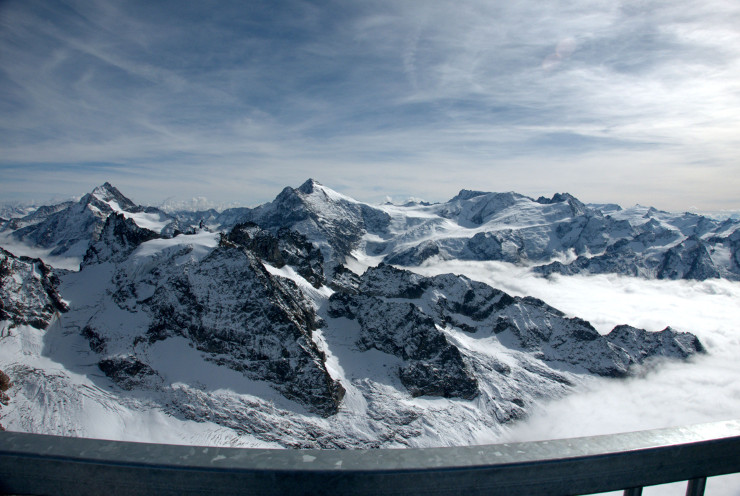 We reached our hotel at around 5pm to have a little time to get ready for our anniversary dinner at the Art Deco Hotel Montana. Really nice place. The food was more expensive than good though. The restaurant was nice, kind of empty, but with a great view. Romantic.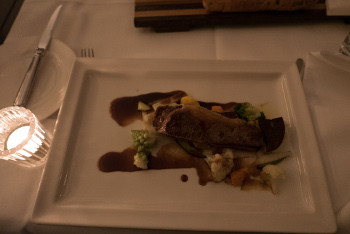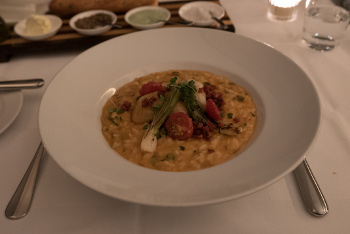 Pretty soon we realized how many Chinese tourists where there, at the point that we had to ask locals why. We stopped at a chocolate shop called "Max Chocolatier", we made friends with two young girls working there, and we asked why there were so many Chinese tourists all around. We found out that it was for the Swiss watches! They travel to Switzerland in one of those three days tour just to buy watches!

The day after we wandered around the city. Lucerne is a really nice and clean city with a cozy feeling (even if it was cold lol). People are nice, even though we didn't have that many interactions, the few we had were great. And there is the chocolate! That helps, a lot.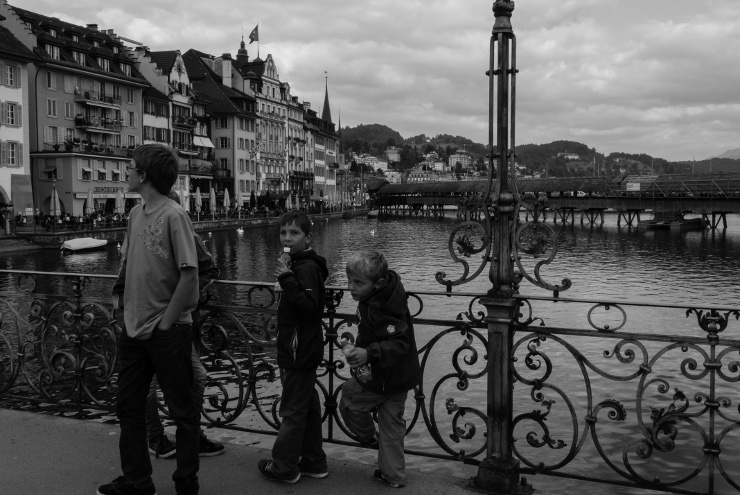 Late in the afternoon we left Lucerne to go to Zurich, where we could stay at Christian's apartment for 2 nights (something that we decided there, because we didn't plan anything. We just made decisions day by day, which I think is part of the fun).